
Political Asylum
If you are prosecuted in your native country or have genuine fear of such prosecution, you are entitled to apply for refugee status.

Green Card
A green card will allow you to live and work legally in the United States. If you do not have a green card, you will not be able to pay taxes or obtain a legal job and this can set you back, especially if caught

Other immigration services
Need to change the status of your J-1 VISA? We will help expand to B-2 or B-2.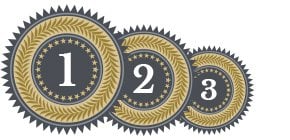 Licensed attorney practicing in the state of Washington
Dr. Stephen Pidgeon is a licensed attorney practicing in the state of Washington. He is licensed in all courts in Washington, including all federal courts, and also the United States Supreme Court. Dr. Pidgeon is also a well-respected political scientist with a Doctorate of Philosophy (PhD), and a Juris Doctorate (JD). He is also the founder, President, and Chief Executive Office of the Cepher Publishing Group, LLC.
In 2012, Dr. Pidgeon was given the Legacy Award for Outstanding Service Defending Washington State Families by former Washington State legislator Ellen Craswell, and the Honor for the Commitment to Restore the Rule of Law in America. He was also given the Congressional Medal of Distinction in 2009, 2006, and 2005. He attributes his success to the hands and works of God.
OUR SERVICES
FAMILY VIOLENCE AND U-VISA
CERTIFICATES AND LICENSE:
БЛОГ


The State Department Visa Bulletin April 2021 shows backlogs in getting green cards in both…

There is an understanding in America that Vladimir Putin, the President of the Russian Federation,…
REQUEST A FREE CONSULTATION
Fill out the form below to recieve a free and confidential intial consultation.